Commercial mould remediation is Juvenaire's speciality. We have cleaned mould in both commercial and residential properties from Gold Coast to Sunshine Coast and across Queensland. With decades of experience behind us, we have been successful at implementing the best remediation processes for commercial, residential and vehicle decontamination.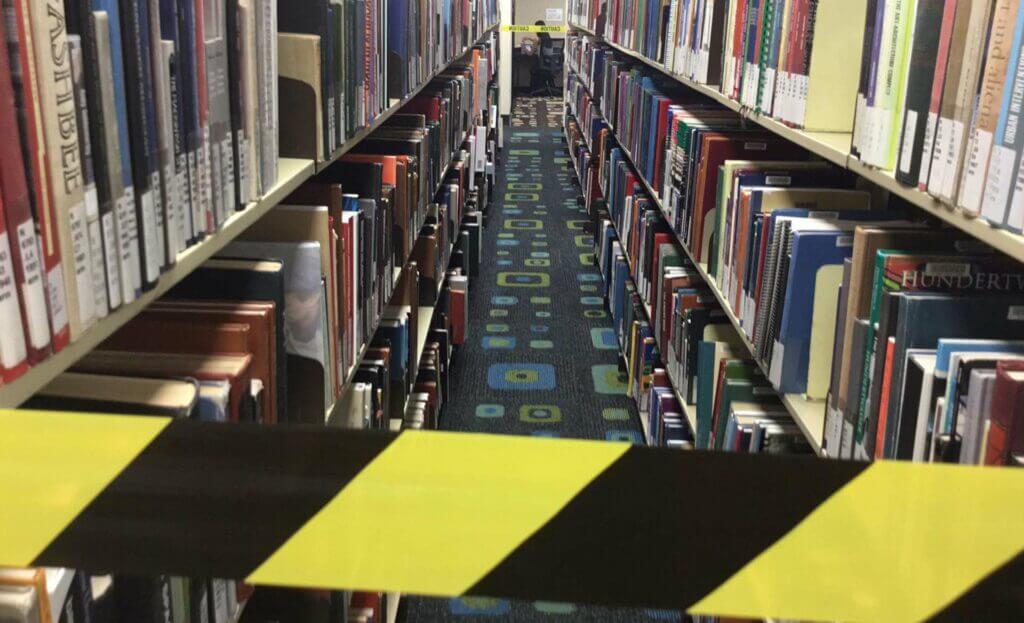 Juvenaire was recently called in to carry out commercial mould remediation in a large library at an educational establishment. The library has in excess of 10,000 books and many square meters of carpet, shelves and numerous pieces of furniture. As mould was formed due to a combination of high humidity and the air conditioning system breakdown, there were countless mould affected books and surfaces including carpets, furniture and bookshelves.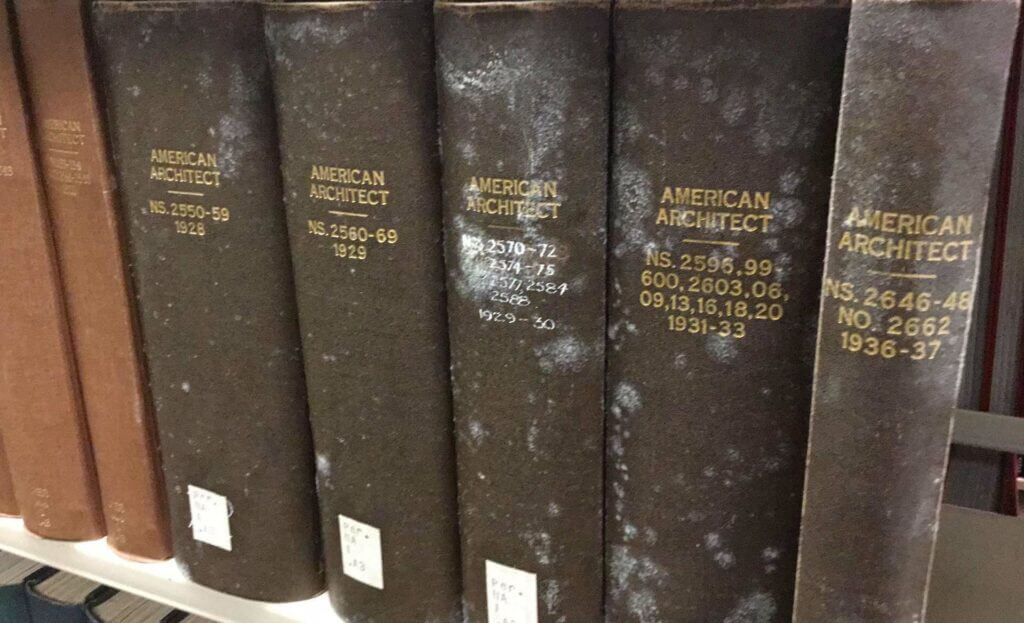 At initial inspection, a Project Manager visited the site, assessed the damage and formulated a remediation plan. Mould spreads via airborne mould spores and can become a health hazard for humans if inhaled. Therefore, the first course of action was to place air scrubbers in strategic locations to improve the air quality and make it safe for humans to be in the area. Air scrubbers are designed to 'suck in' airborne particles as small as 0.3 microns; these are invisible to the naked eye.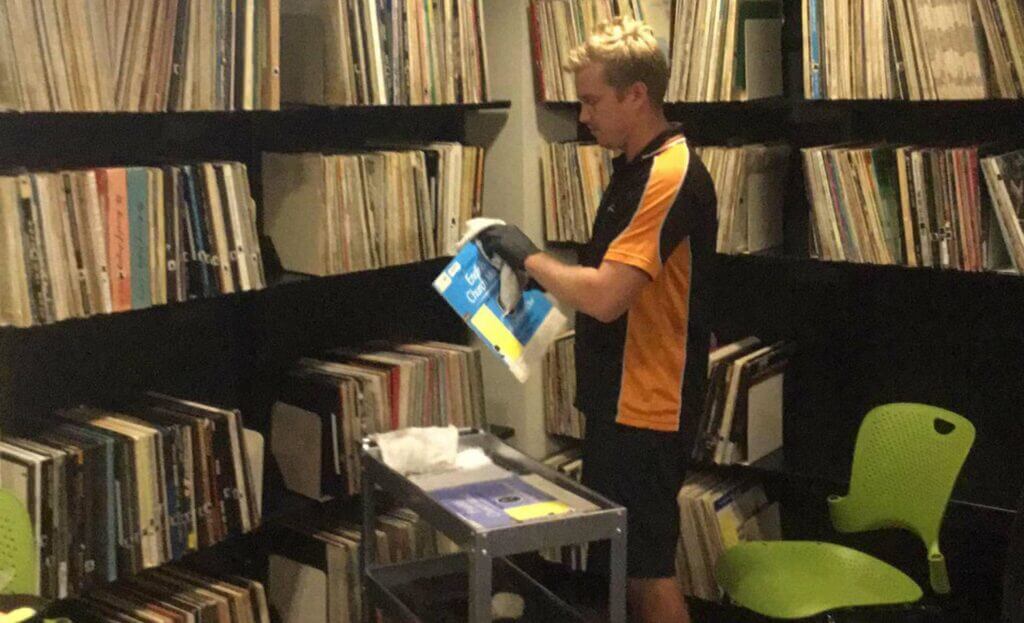 All contents and affected areas were then cleaned using a HEPA vacuum cleaner – this removes minute mould spores from the books and all exposed surfaces in the affected area without spreading the contaminants. Our technicians then applied specialist mould removal agents to treat mould affected objects and surfaces (by hand and by micro misting to cover all hard to reach places). To battle the humidity caused by a malfunctioning air conditioning unit, we installed industrial dehumidifiers. This removed all excess humidity in the air that was causing mould to thrive and spread. Technicians also isolated sensitive areas where old records and books were stored by putting up a containment. These delicate items were cleaned by hand and carefully treated so as not to damage them.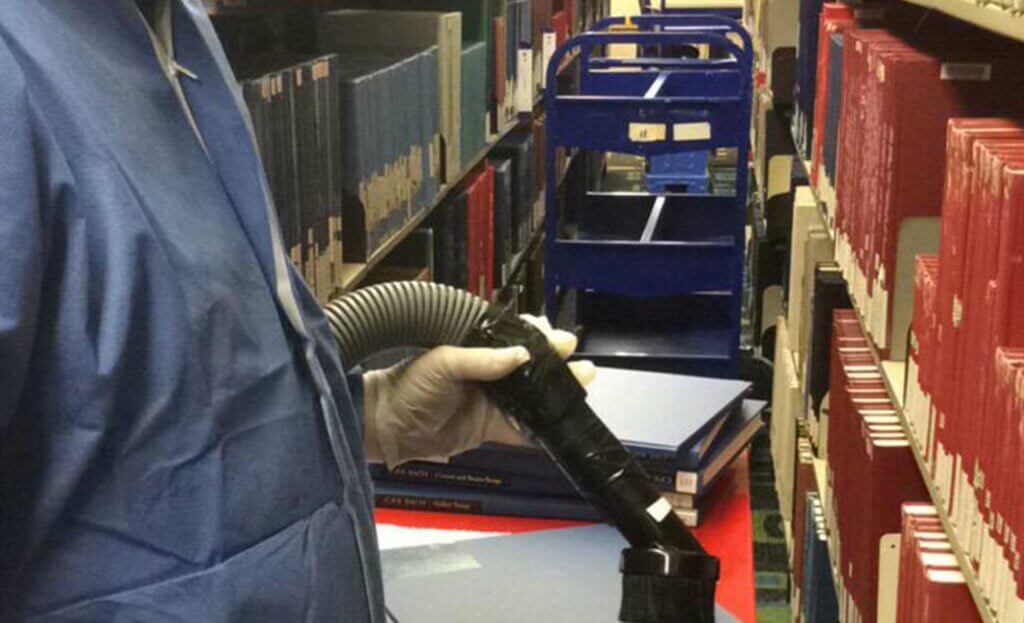 As 10, 000 plus books were affected, a team of technicians were called in to meticulously clean them. It was a time consuming task but in cases such as these; to reduce the chance of a recurrence of mould, Juvenaire employs a thorough remediation process. Once the visibly affected areas were cleaned and treated, technicians then moved to cleaning the entire area filled with many shelves, desks, chairs and carpet flooring by HEPA vacuuming and treating with specialist mould cleaning agents. The team then steam cleaned, sanitised and deodorised fabric chairs and carpet tiles.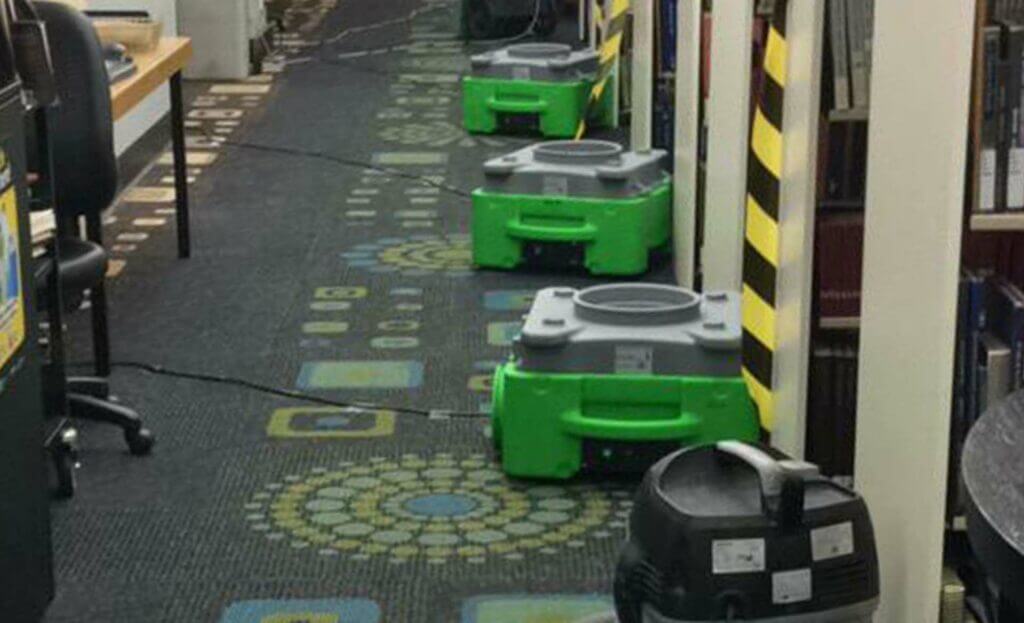 At completion, a visible inspection was followed by clearance testing to determine if the affected areas had acceptable levels of mould ecology and safety of the library users. A clearance certificate was given and a recommendation to quickly repair the air conditioning unit to reduce relative humidity within the library. This would reduce the risk of a recurrence of mould growth.
For more info about Juvenaire's mould remediation services click here