AutoDecon Services
Vehicle Mould Decontamination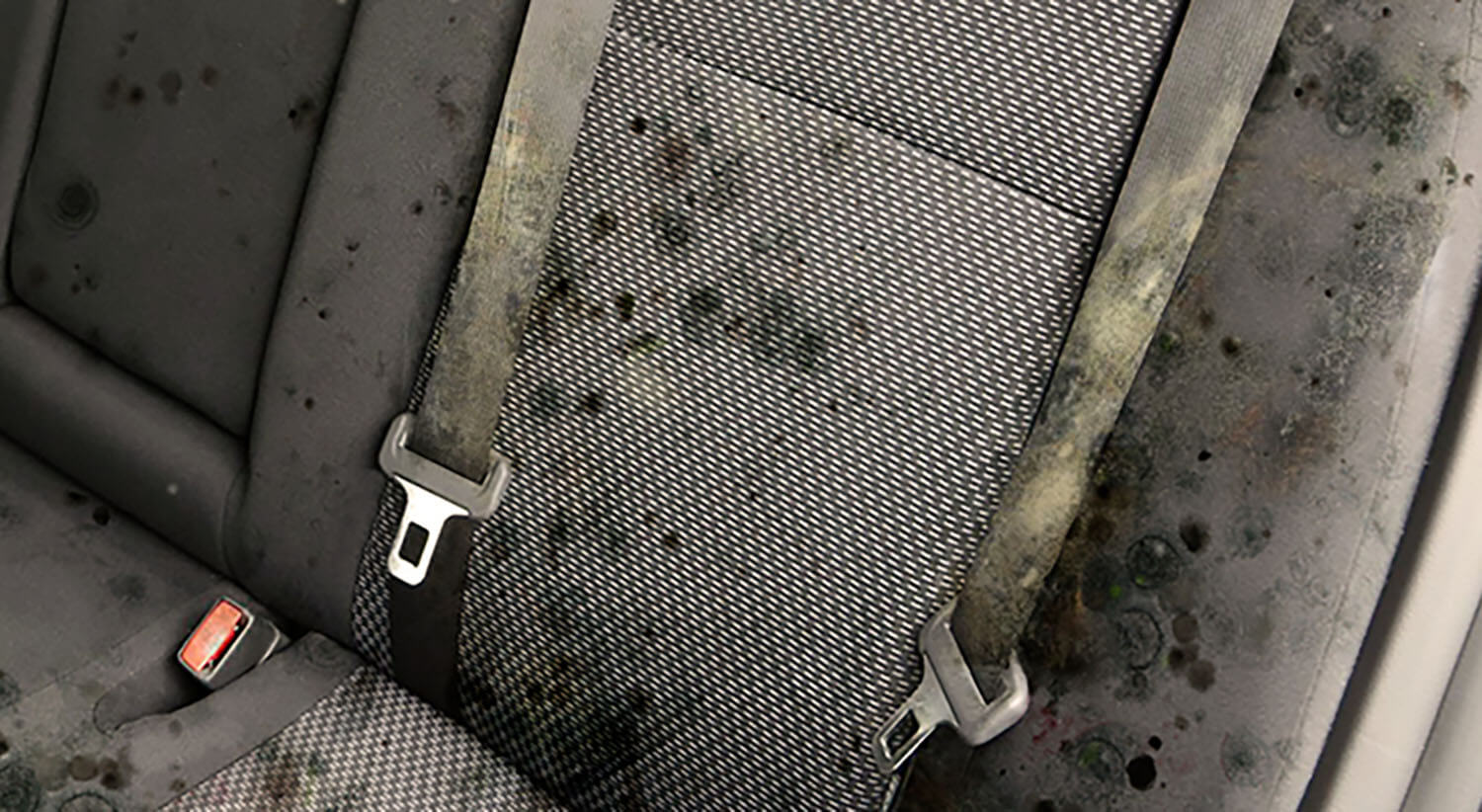 Vehicle Mould Decontamination
As an industry leader in mould remediation, Juvenaire has studied, trialled and implemented successful mould removal methods into it's vehicle mould decontamination service. Through stringent testing these advanced methods have proven to be the most successful within the industry.
Benefiting from Juvenaire's experience advanced mould removal products, Auto-Decon services apply efficient and cost-effective mould removal techniques to affected vehicles.
Vehicle Mould And Moisture
A vehicle damaged by either General or Black Water can also lead to serious mould growth. Mould will grow on any surface that provides moisture and a food source and ultimately affects vehicle carpets, upholstery and other porous materials.
The problem is two-fold. Not only can the hair like strands of the mould spore (the hyphae) permanently damage upholstery, but the spore itself can be harmful for humans if inhaled.
This is why it is important to have mould affected vehicles meticulously treated, so that the restored vehicle can be returned 100% clean and safe.
Thorough vehicle mould decontamination will involve each vehicle being assessed individually, and a remediation plan specific to the vehicle will be applied. Below is a review of the general process associated with each category of water damage:
General Water Mould Damage: treatment traditionally involves drying, cleaning and fogging of the vehicle, followed by a detailed clean.
Black Water Mould Damage: treatment may require the additional removal and treatment or replacement of affected interior parts, together with drying, cleaning and fogging of the vehicle, followed by a detailed clean.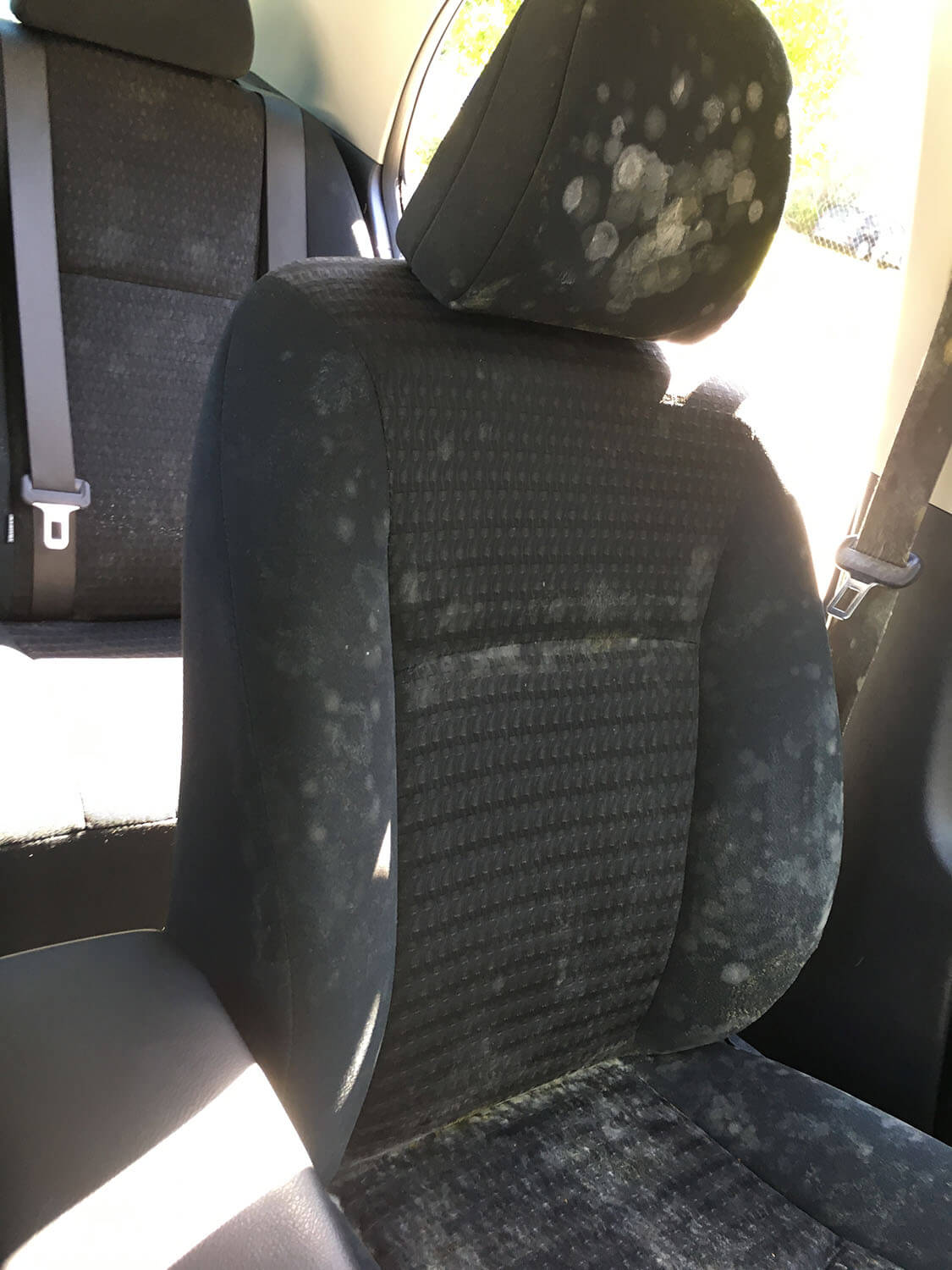 More AutoDecon Information