AutoDecon Services
Forensic And Bodily Fluids Decontamination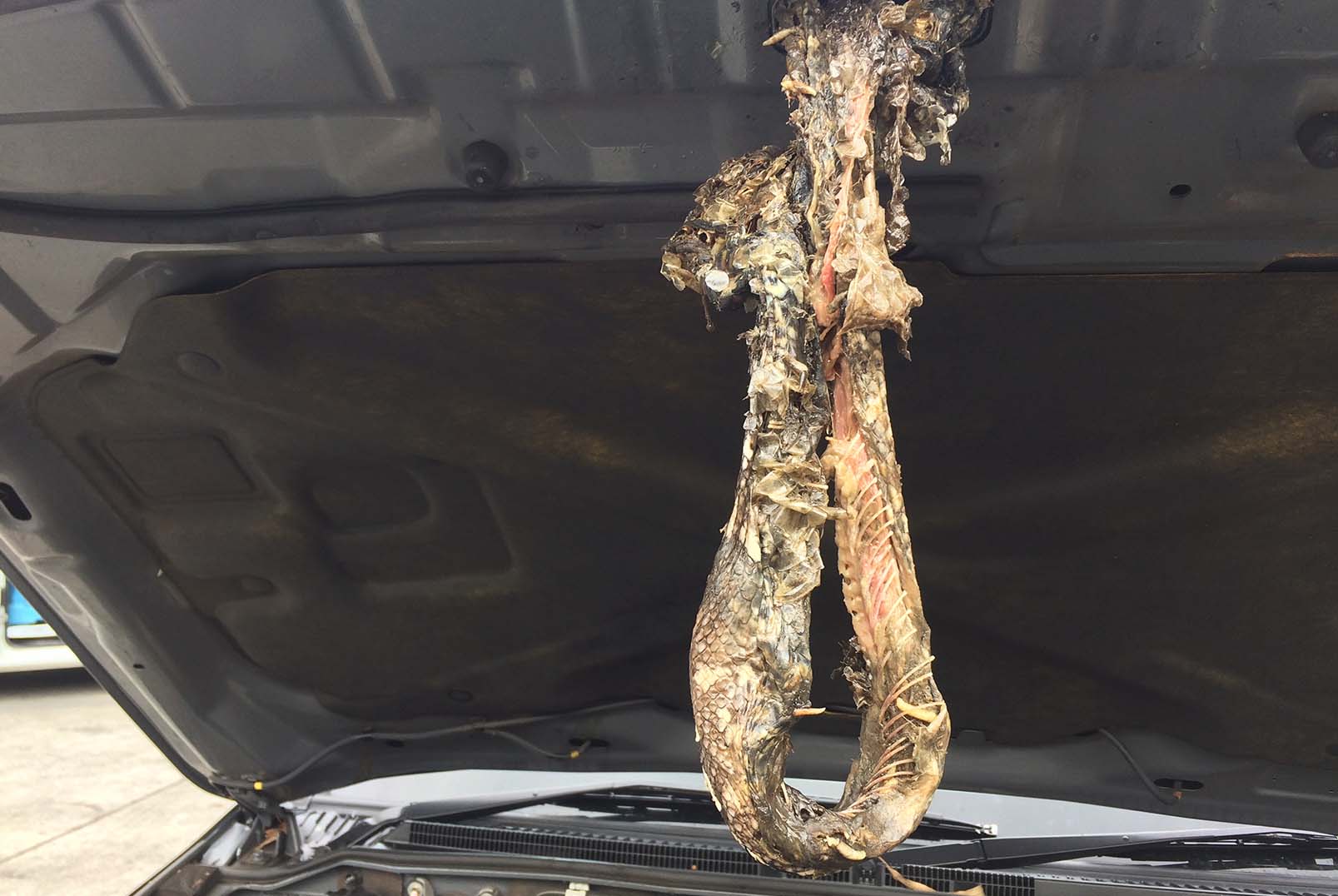 Forensic And Bodily Fluids Autodecon
Vehicle forensic and bodily fluids decontamination clean up includes the removal and remediation of a vehicle contaminated by blood, faeces, urine and other bodily fluids. Vehicles can become contaminated after a motor vehicle accident, self harm incident or other accidental defecation incidents. If bodily fluids are left unattended, they may release protein odour. Protein odours can be difficult to eliminate and the sooner they are attended to, the greater the chances are of successfully removing them.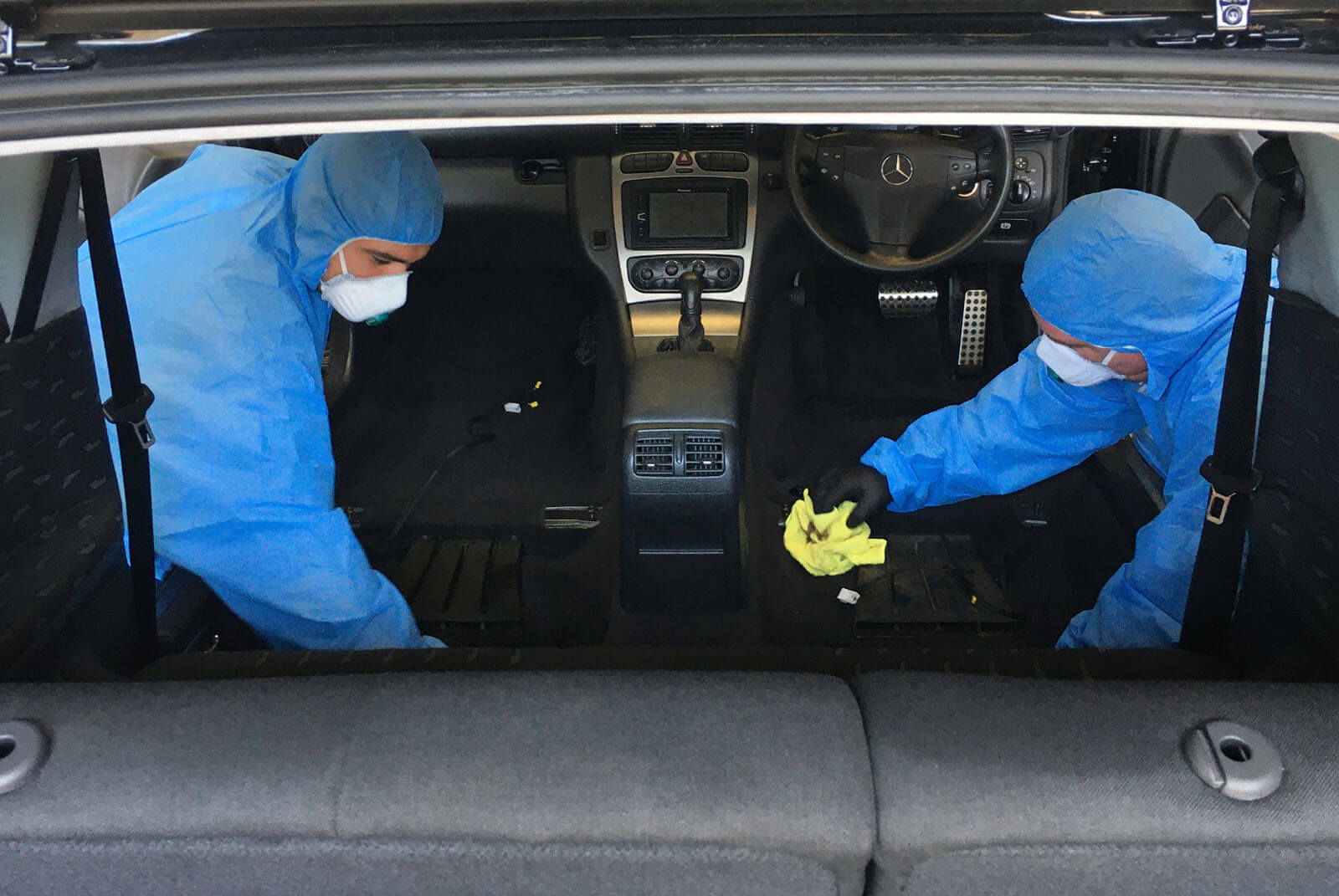 Vehicle Forensic Decontamination
Vehicle forensic and bodily fluids decontamination involves following stringent procedures, created to protect technicians from possible contraction of pathogens. If the vehicle is highly contaminated, surfaces that have been affected may need to be removed, wrapped for incineration and disposed.
In some instances and depending on their porosity, surfaces may only require a thorough clean with enzyme technology products. Enzyme based products allow for the proteins in the contaminant to be digested leaving the surface clean and safe. These products are only effective on hard and non-porous surfaces.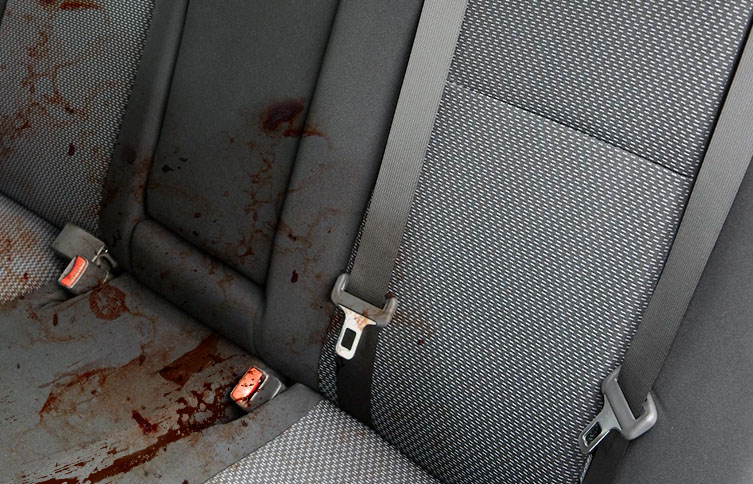 Sharps Disposal & Decontamination
As part of Juvenaire's vehicle forensic and bodily fluids decontamination service, every vehicle will undergo an initial assessment for the identification of the type and level of contamination and undergo a thorough sweep for sharps.
This sweep is necessary to comply with Workplace Health and Safety – to provide a safe work environment for the technicians involved in the project. Every project will have this stringent safety protocol initiated before any further works are undertaken.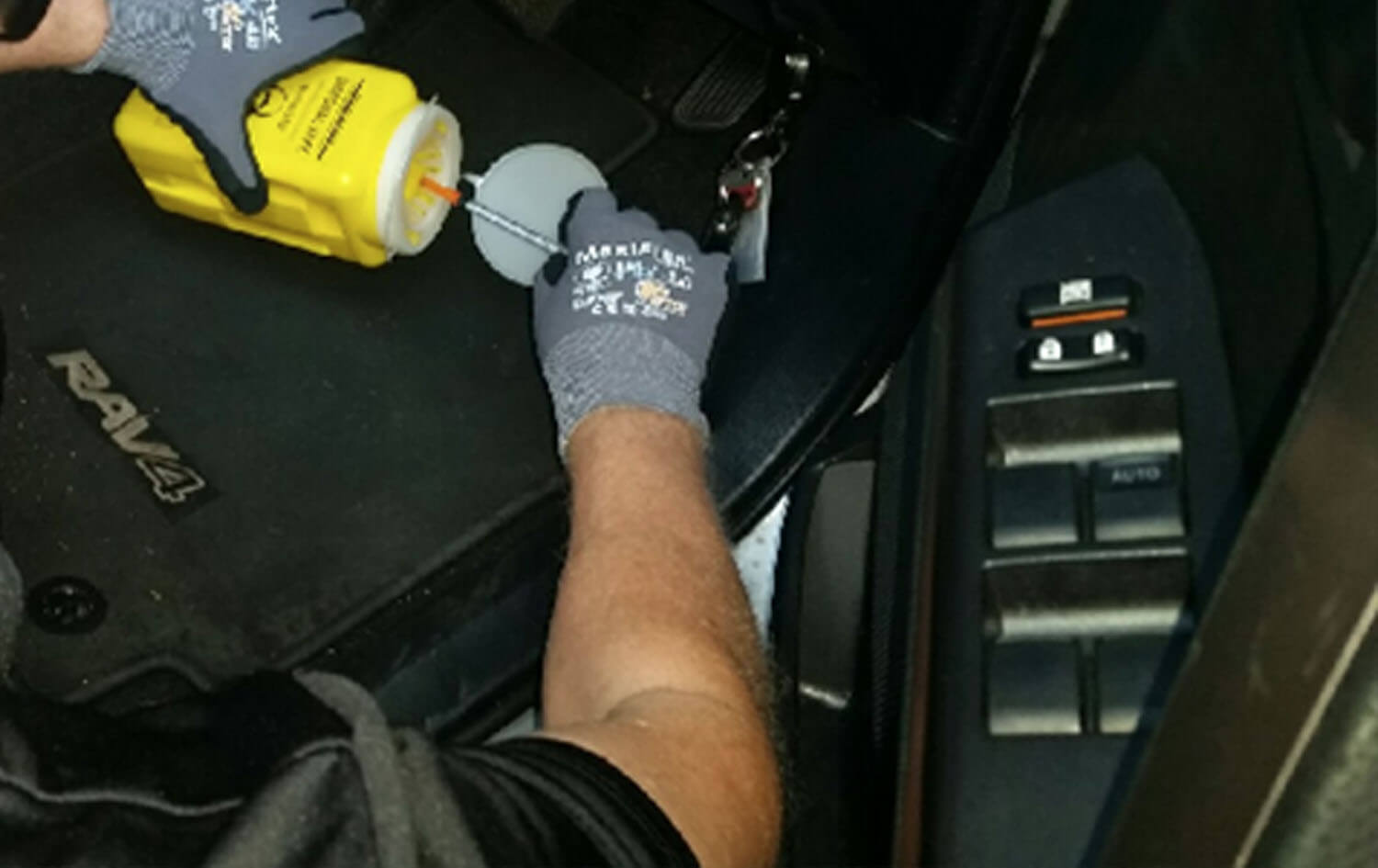 More AutoDecon Information