Specialist services
Contents Cleaning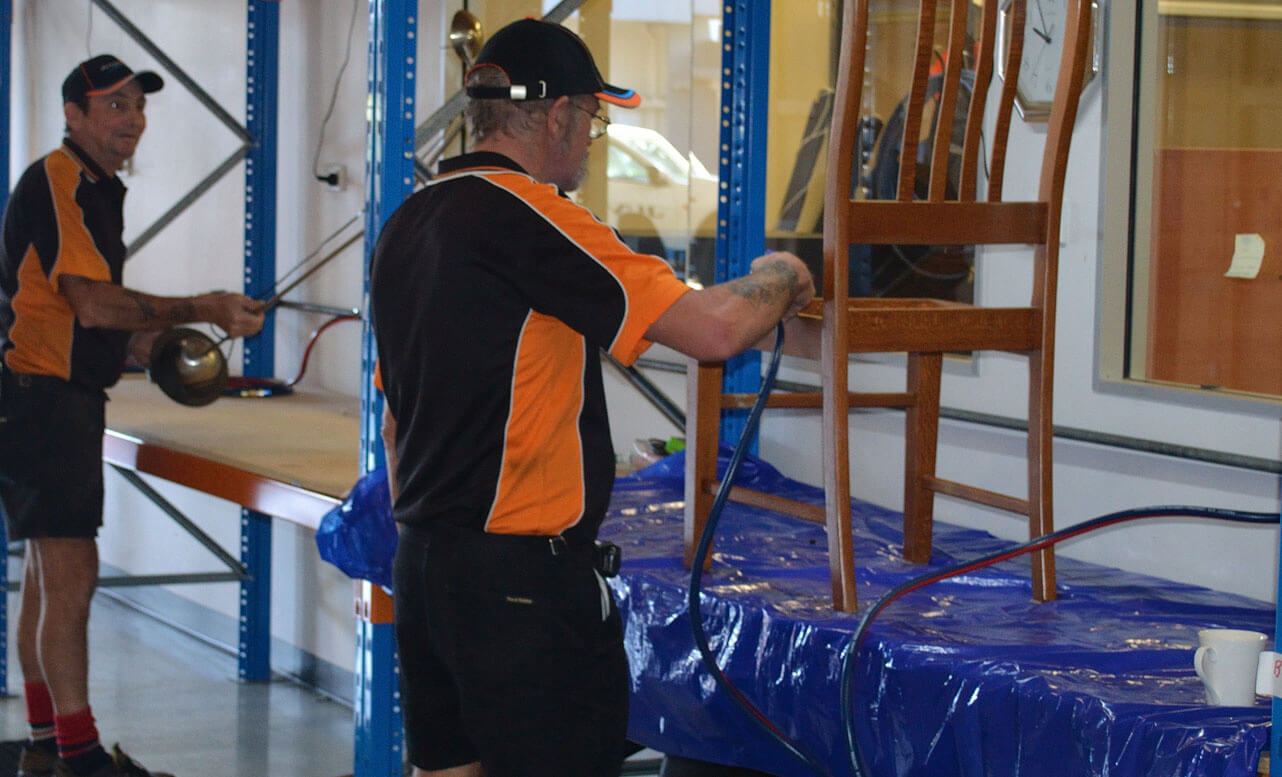 Contents Cleaning & Restoration
Juvenaire, as part of our overall restoration service, includes the cleaning and restoration of contents. Juvenaire has invested heavily in state of the art equipment; the Esporta Wash System and the Fireline Ultrasonics Processing Plant. They efficiently and effectively restore Water, Fire and Sewage affected contents previously deemed unrestorable.
As part of Juvenaire's contents restoration service and to salvage contents previously destined for the landfill, the integration of a Contents Management System and Pack-out System that complemented our established processes was implemented. This made our processes extremely efficient allowing Juvenaire to save time, money and provide the highest quality reporting.
Content Management System
Juvenaire has implemented software created specifically for the processing of contents. This improved our ability to deliver documentation relating to all contents at the corporate level. This software utilises app technology that significantly improves time management and costs by inventory listing (with photographs), plans and schedules cleaning of contents, documents unrestorable items and prepares high quality reports. This Content Management System is without a doubt the single biggest leap content restoration has seen in recent years.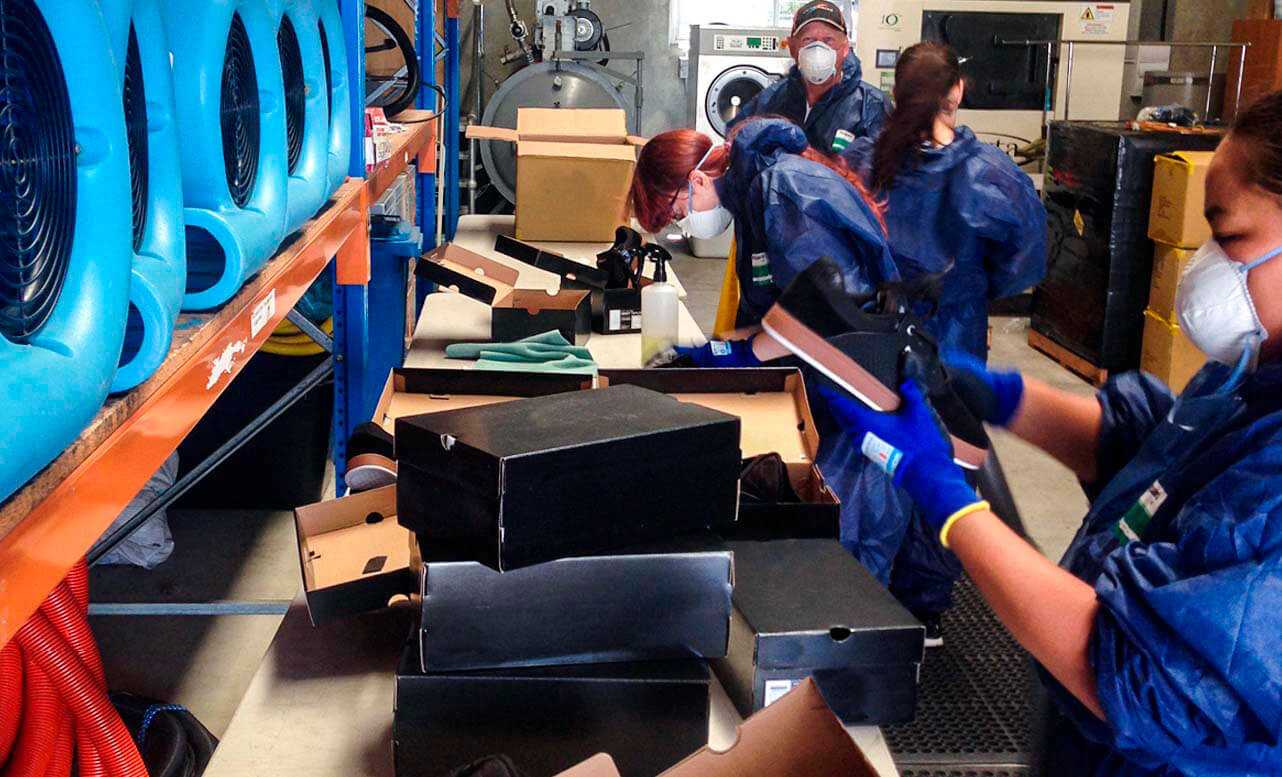 Specialist Contents Cleaning System
When disaster strikes whether it be fire, smoke, water, mould or biohazards contaminants that plagues your property, your contents are just as important to recover and restore as the building structure. Juvenaire is the leader in contents restoration, and the combination of the Esporta Wash System and the Fireline Ultrasonics Cleaning System, the restoration process of contents is extremely efficient with exceptional results.
The Esporta Wash System (Soft Contents Cleaning System)
Juvenaire specialises in commercial and industrial laundry, specifically dealing with soft contents cleaning that had been impacted by fire, smoke, soot, water, mould and biohazard contaminants. The Esporta Wash Systems technology has given Juvenaire the ability to restore contaminated soft contents that traditional laundry cleaning services were unable to restore.
The Esporta Wash System is the disaster restoration industry's only wet wash machine designed to recover 'soft contents' from fire and water disasters. Its patented design features 'safe hold' compartments for holding delicates, leathers and what is known as Category 2 and 3 soiled laundries. It can disinfect, deodorise and wash up to 160lbs (73kg) of laundry, shoes and other bulky goods that have survived fire and water damage.
The Esporta Wash System is the only wet wash system designed from the ground up to recover soft contents such as leather shoes, boots, hand bags, leather jackets, belts, hats, wigs, wedding gowns, pillows, suit cases, roller blades, helmets and sporting equipment, to name a few. Most of these simply could not be cleaned and restored previously.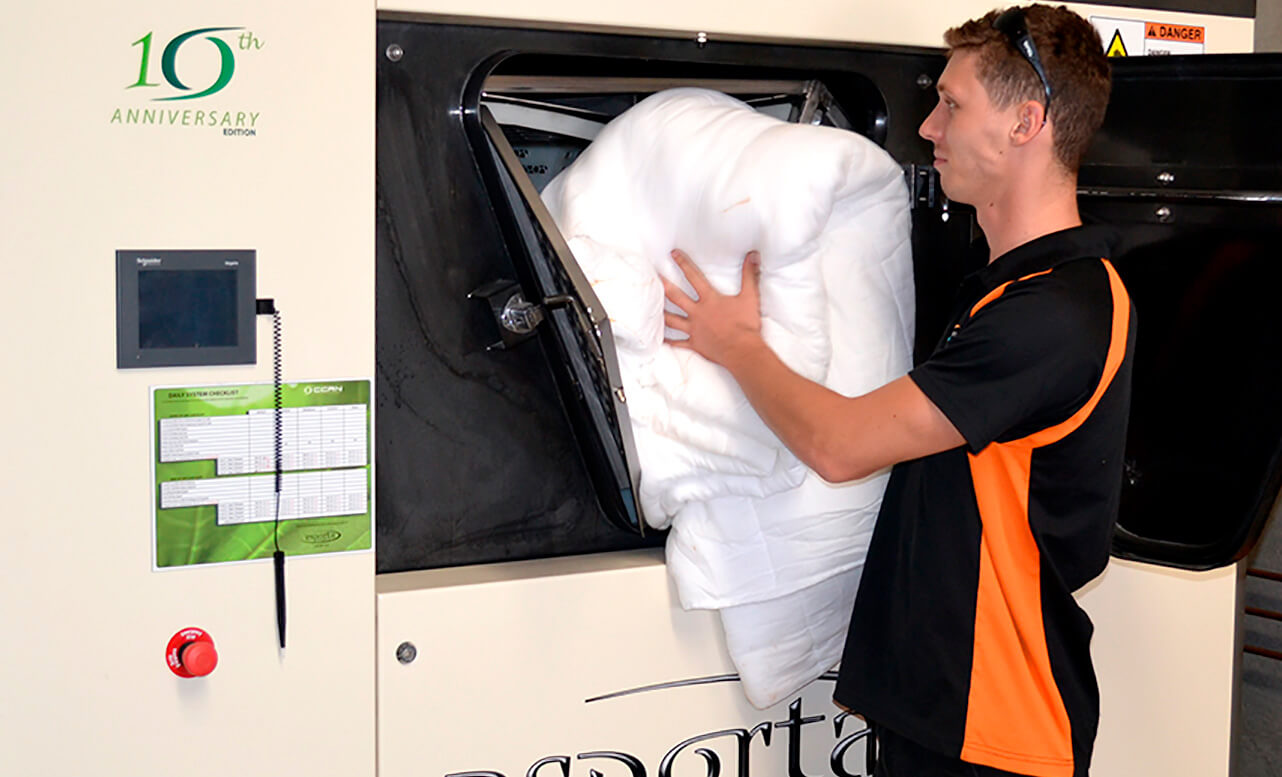 The Fireline Ultrasonics Cleaning System (Hard Contents Cleaning System)
Also known as precision cleaning, the Ultrasonics system uses cavitation technology as a method of cleaning hard contents that have suffered fire, smoke, soot, water, sewage, mould and odour contaminants. This unique cleaning method is ideal as the process is quick and efficient and yields consistent results. With the Ultrasonics Cleaning System, Juvenaire has the ability to restore and recover a continually expanding list of previously unrecoverable items.
The Fireline Ultrasonics Cleaning System's cavitation bubble is the key to the Ultrasonics cleaning process and success, making it the most thorough cleaning method for hard contents available in the market today.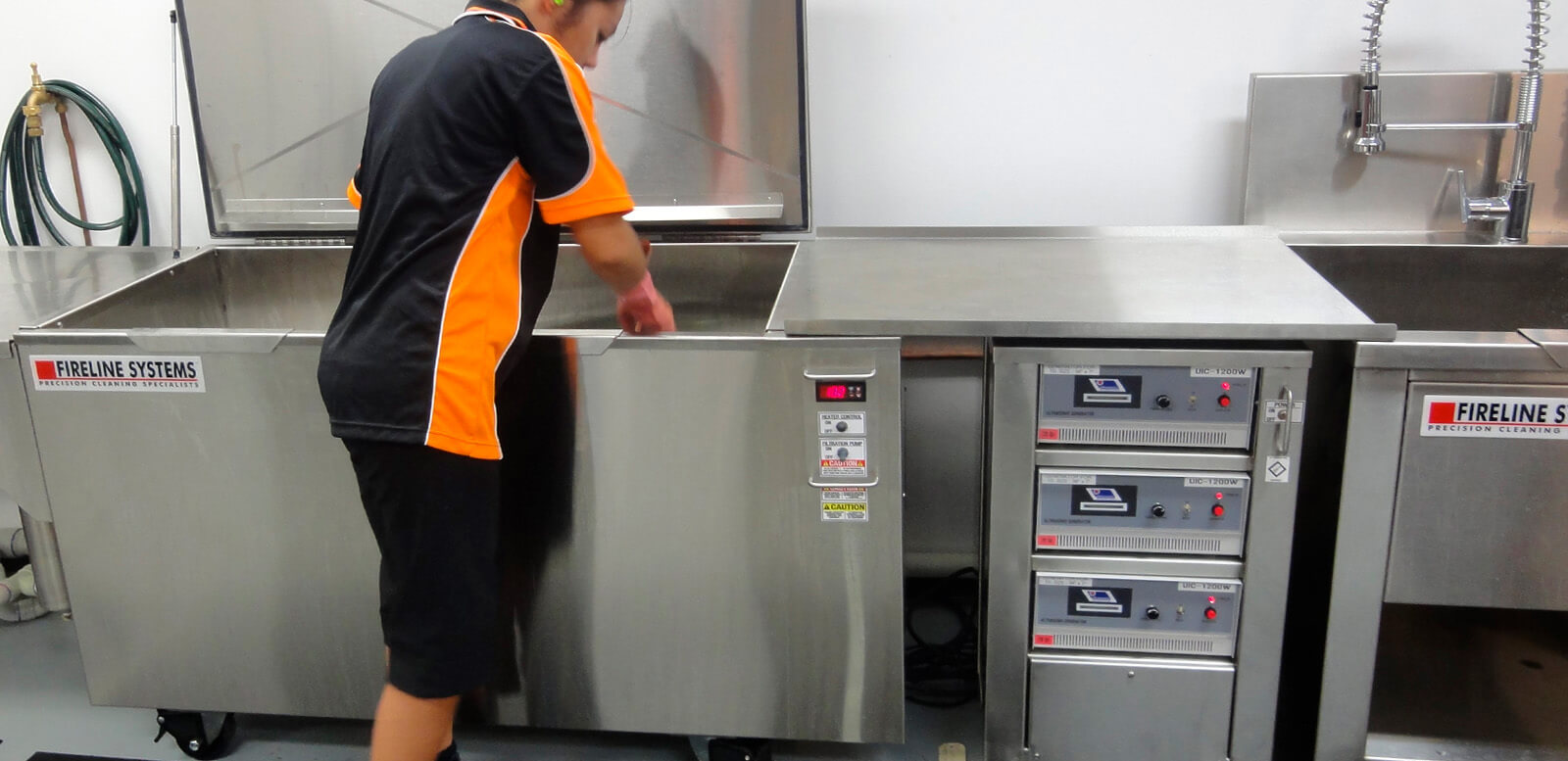 High Security Contents Storage
Secure, undercover and  storage of large containers is hard to find. Therefore, Juvenaire has acquired storage facility with a high security, back-to-base HD digital camera network to securely store our customer's contents. Most storage companies store containers out in the open – in the elements. We make sure all our containers coming into the storage facility are kept away from changing temperatures to avoid mould growth due to dew point. The contents within the containers are processed at our dedicated processing facility and stored back into clean containers, ready to be moved back to customers properties when their homes have been restored.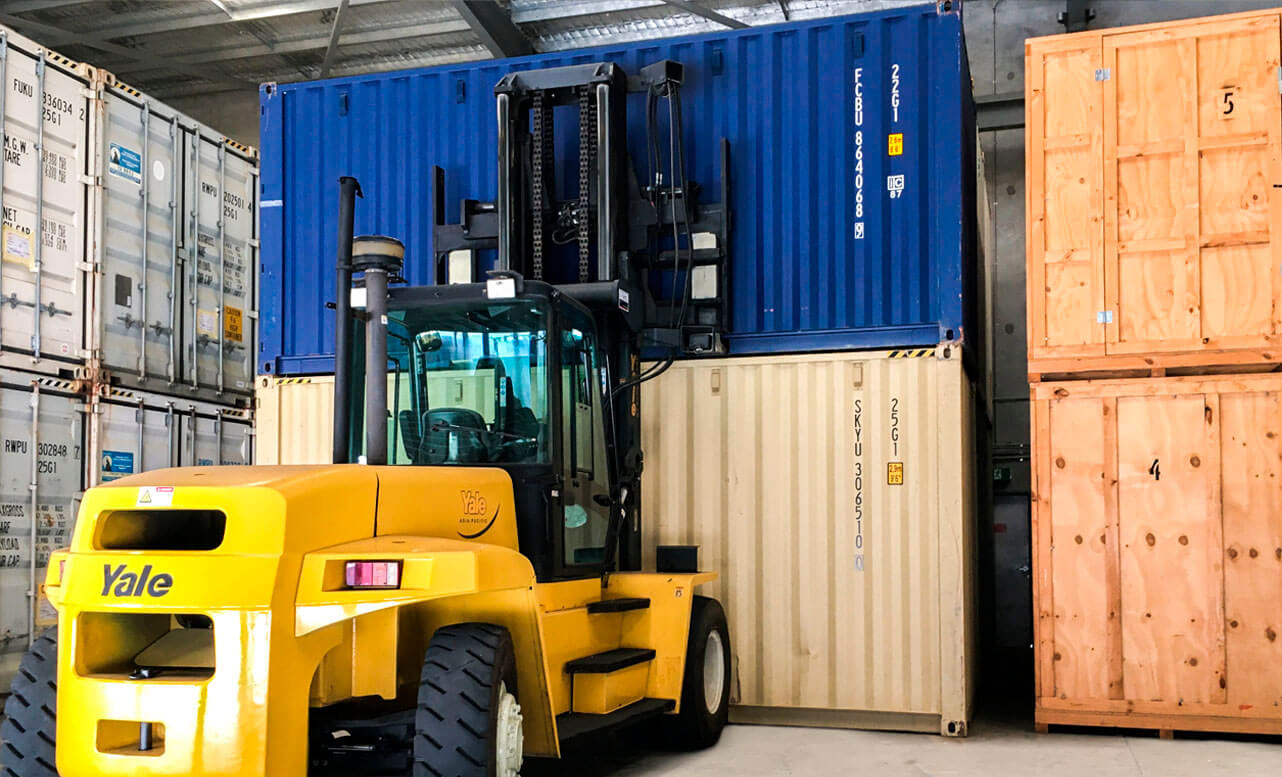 More Juvenaire Information