As a part of Juvenaire's services, we also offer hoarder clean-ups. Hoarders are people who collect everything they use or own for years and years. This leads to ever-growing piles of things – most of which are waste materials that over time bury valuable items. These piles may include clothes, rubbish, used items, antique items, books, papers and even kitchen waste. Juvenaire understands that hoarders are often lonely people, isolated by their need to cling on to things, or the inability to dispose off things (such as an elderly or disabled person). It can be a difficult situation for the person to let go of some things and our technicians have been trained to deal with the emotional trauma that a hoarder may face. Our technicians are able to calm them down whilst completing the removal of rubbish and unsightly items.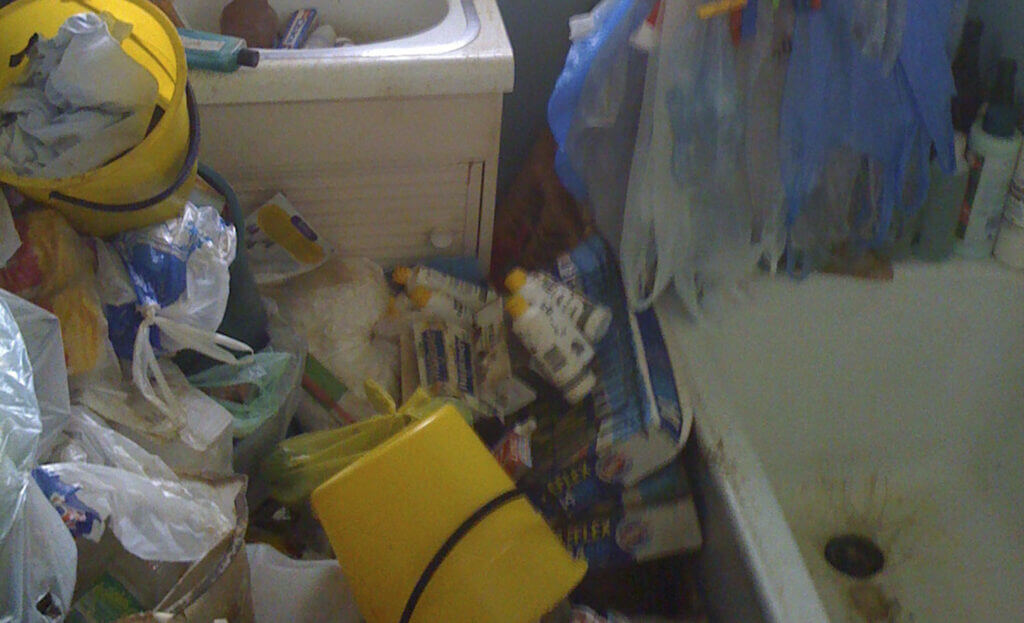 Technicians have pretty much seen the worst when it comes to hoarder clean-ups such as rogue animals; possums, insect infestations, rotten food, mould growth, human waste and even toxic odours. With the use of correct protective equipment, technicians are able to safely remove the unusable items and rubbish from the property and sanitise the area to meet health standards.
Sometimes families face the difficult task of dealing with a deceased family member's belongings and finding valuable family heirlooms in the piles of rubbish. Our technicians make sure that everything that is valuable or salvageable is kept. The premises is then cleaned, sanitised and all carpets are removed as this may carry harmful diseases left behind by pests living on the property.
Hoarder Clean-Up Project in Brisbane
An elderly lady had resided on the premises but had since vacated the home, leaving behind her dilapidated belongings and piles upon piles of rubbish. Possums had made a home among these items and an infestation of cockroaches was also found at the property. There was rancid food and waste strewn across the kitchen floors and benchtops.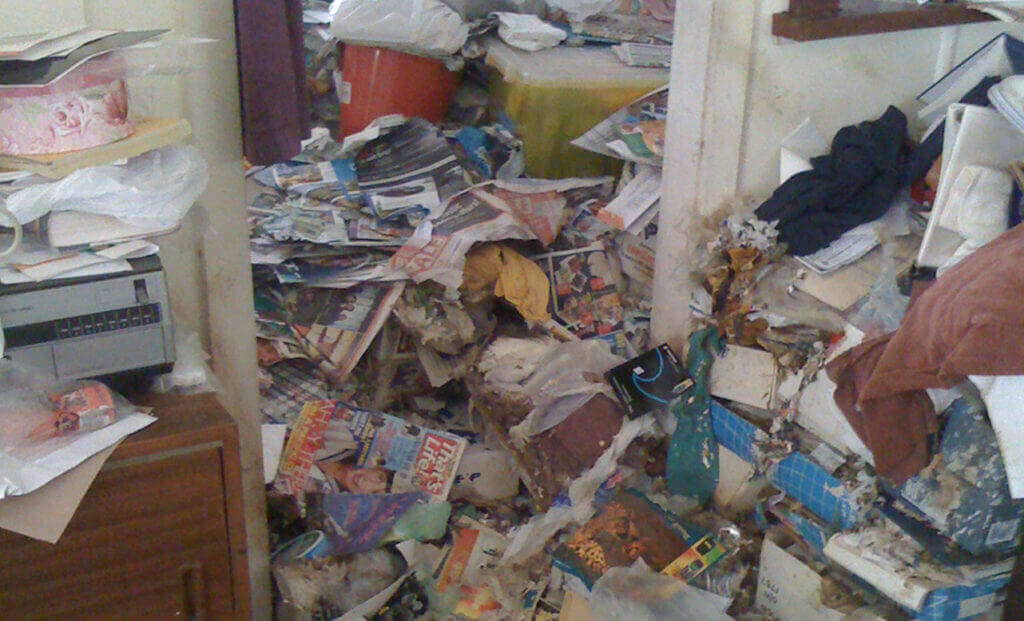 The Steps:
The first step was to assess which items could be salvaged and a thorough removal and restoration plan was created by one of our experienced Project Managers
Wearing protective gear and masks, our technicians removed truck loads of rubbish from the small one bedroom apartment
All carpets were removed from the floors
Exposed surfaces and floors were cleaned and sanitised with specialist cleaning agents
Since the spread of the contaminants was so vast, there weren't many salvageable items left on the premises for health and safety reasons. The property needed to be treated for pest control by a licenced company after which it was deemed safe for habitation. If you or someone you know requires a hoarder clean-up service, call Juvenaire on 1300 550 960 or email us at claims@juvenaire.com.au to discuss your options with a Project Manager.
For more information on our Hoarder Clean-up Service click here