While conducting a methamphetamine remediation on a stolen vehicle, our technicians are trained to look out for any sharps or evidence while cleaning vehicles. In fact, the first step of the decontamination procedure is to complete a sharps sweep within the vehicle. This allows us to safely clean the car and to remove any biohazards for future car occupants. Sharps pose a health threat as needles or syringes left in the vehicle could transmit infections such as HIV and Hepatitis if someone accidentally gets jabbed with an infected sharp edge.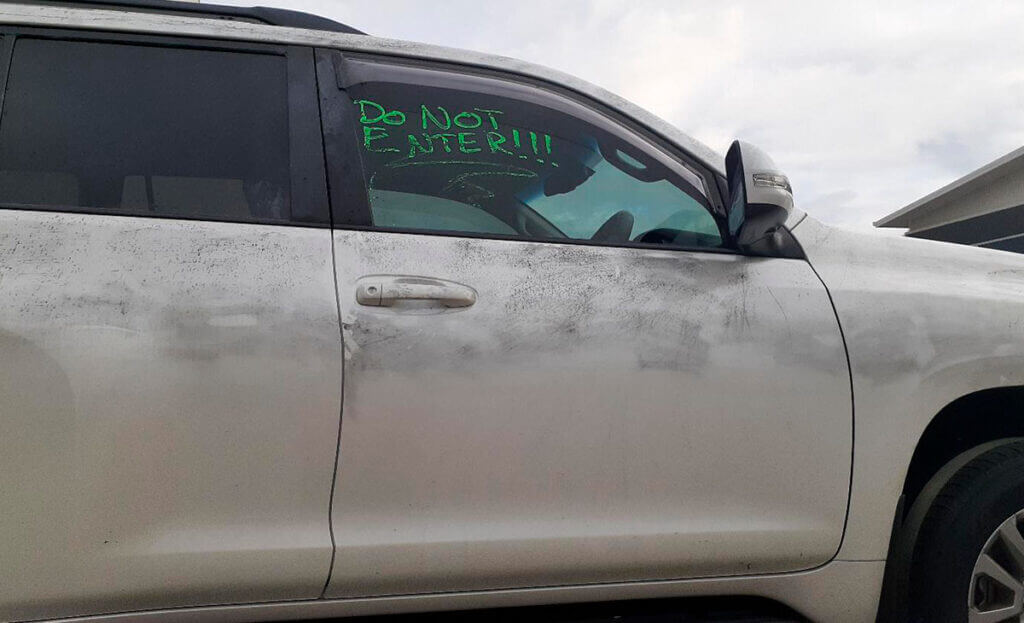 Methamphetamine remediation on a stolen vehicle is a lengthy process. After conducting a sharps sweep, technicians conducted surface drug tests on the vehicle to confirm the presence of suspected meth residue in the vehicle's interior. Samples were also sent to a specialty lab to confirm if meth residue was present and if it was above Australian safety guidelines (0.5 micrograms/100cm2). Even smoking meth can lead to high concentrations of harmful residue that can become a health hazard for vehicle occupants. Therefore, it is very important to follow correct procedures and use specialty cleaning agents to effectively reduce harmful contaminants such as meth.
A project manager supervises the decontamination process to ensure all processes are correctly carried out. Following a sharps sweep, technicians remove fingerprint dust from the doors and the interior using specialised equipment and cleaning agents. Often with vehicle theft, the police forensics team usually dusts the vehicle with fingerprint dust. The particles are so minute, they can get lodged into the paint work of a vehicle if left too long or if smudged while cleaning without proper cleaning agents, tools or knowledge. Juvenaire's technicians successfully removed all fingerprint dust residue from the exterior and interior of the vehicle to avoid any further damage or permanent residue left on paint or surfaces.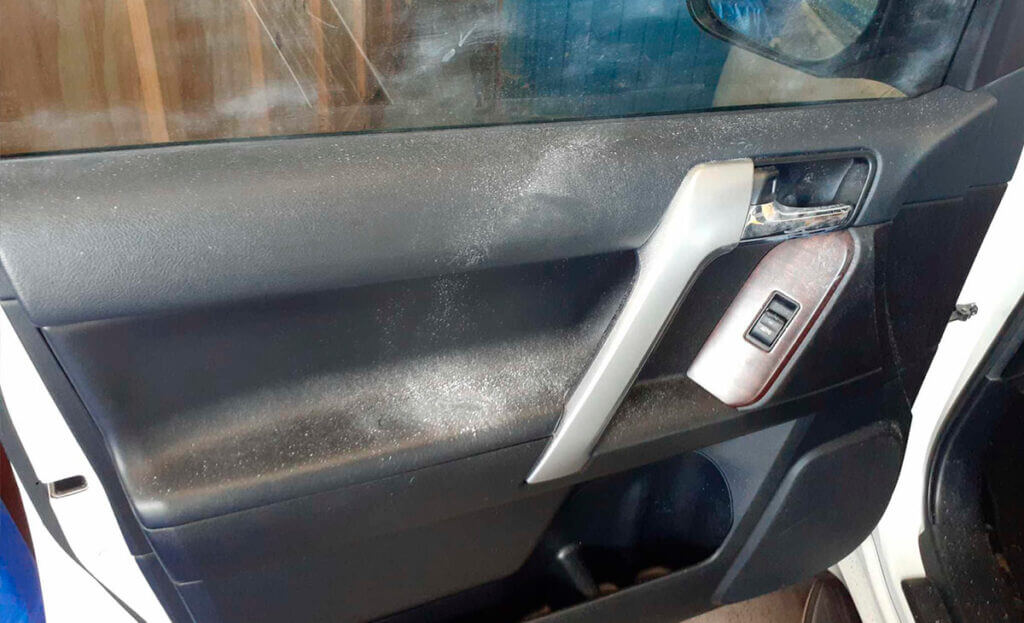 The team also removes all soft furnishing such as seats and carpets to clean any drug residue or soiling of the vehicle. Each corner of the vehicle is treated and then tested for meth remnants by sending samples off to a specialty lab (post remediation testing). Once the report shows the vehicle is safe for human use, we issue a clearance certificate. We also do a complete detail of the vehicle to remove any harmful contaminants and return the vehicle in mint condition to the owner.
Read more about our Auto-decon services here.
Please contact Juvenaire us or email: claims@juvenaire.com.au or call 1300 550 960