Juvenaire has been providing mould remediation services specialising in building and contents restoration since 2003. Over the years we have worked through many projects dealing with mould contaminated shipping containers full of retail merchandise, clothing and furniture imported into Australia.
First impressions indicate that the stock is worthless as it is highly contaminated. However, in most cases the merchandise can be cleaned and decontaminated, making it 100% safe for sale.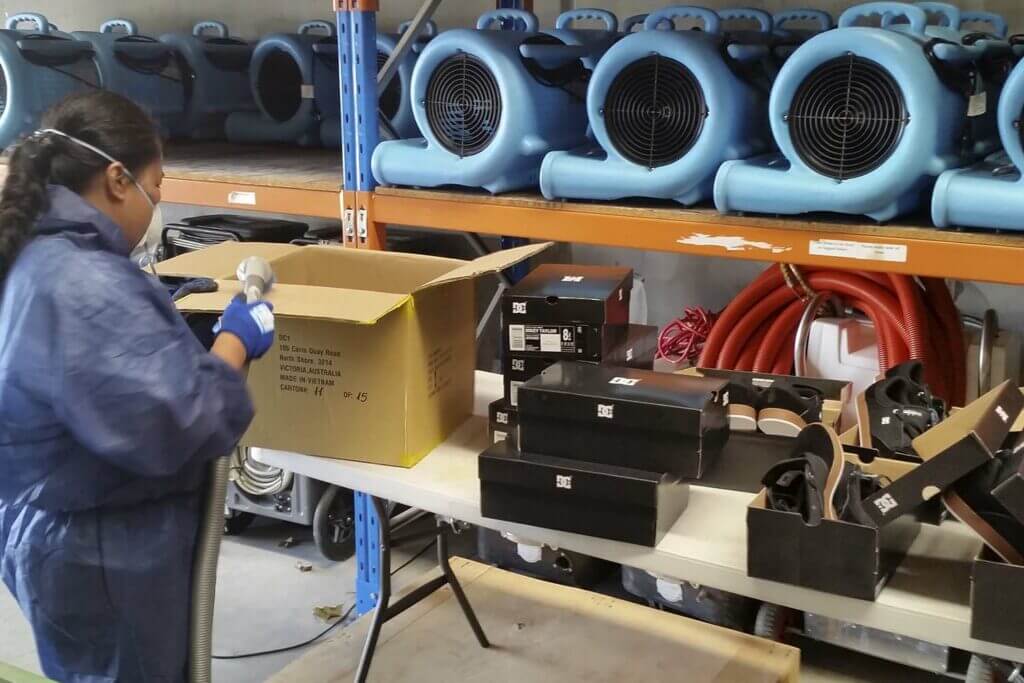 Using the latest in the state of the art technology Esporta Washing Systems, Juvenaire is capable of cleaning and restoring mould affected content items quickly and safely. What makes the Esporta Wash System so unique is the patented technology which uses hydraulic pressure rather than a mechanical action (commonly used by top loader and front loader washing machines). This hydraulic pressure penetrates deeply through the material removing all contaminants and providing superior clean every time.
Additionally, the Esporta's "Safe Hold" compartments are ideal for cleaning delicates such as leathers, fabrics, foams, shoes, padded sports equipment and other bulky goods which simply cannot be cleaned using conventional washing systems.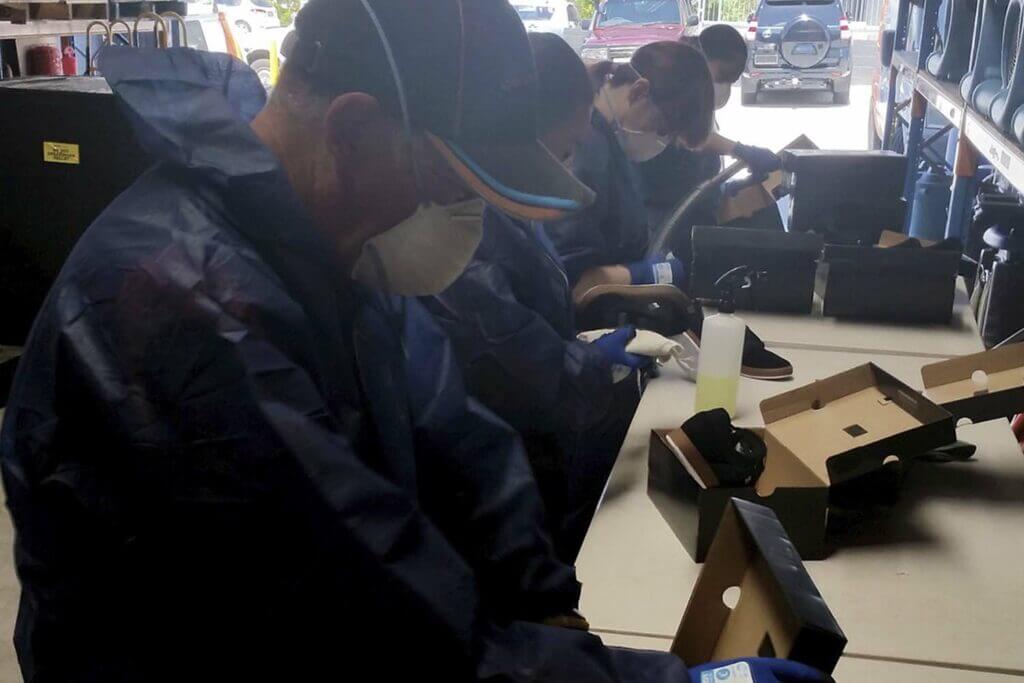 The Esporta Wash System is not the only method used by Juvenaire to treat mould. Juvenaire also uses specialist chemical agents and techniques that are specially designed to treat mould affected surfaces – helping to restore the contents back to pre-loss condition.
No matter what affected products you may have, contact Juvenaire on 1300 550 960 and chat to one of our qualified Project Managers to discuss in detail. The results could save you a lot of money!
For more info on Juvenaire's contents restoration service click here