Clean water can become unsanitary if left for too long causing water contamination. If it soaks into carpets, soft furnishings or into the pores of the building structure of your property, it can cause major issues such as mould growth. 
Understanding the categories of water contamination determines:
the best procedures to restore a home or property

the correct drying procedures

if removal of carpets & underlay are required 

the proper cleaning & sanitation processes required for the property to be safe to live in. This includes performing clearance tests.
Categories of Water Contamination
Water contamination is divided into three separate categories: clean water, grey water and black water. The category of water contamination is not described by the colour of the water present, but by the source of contamination. It is determined by the length of exposure to the contaminants that it comes into contact with.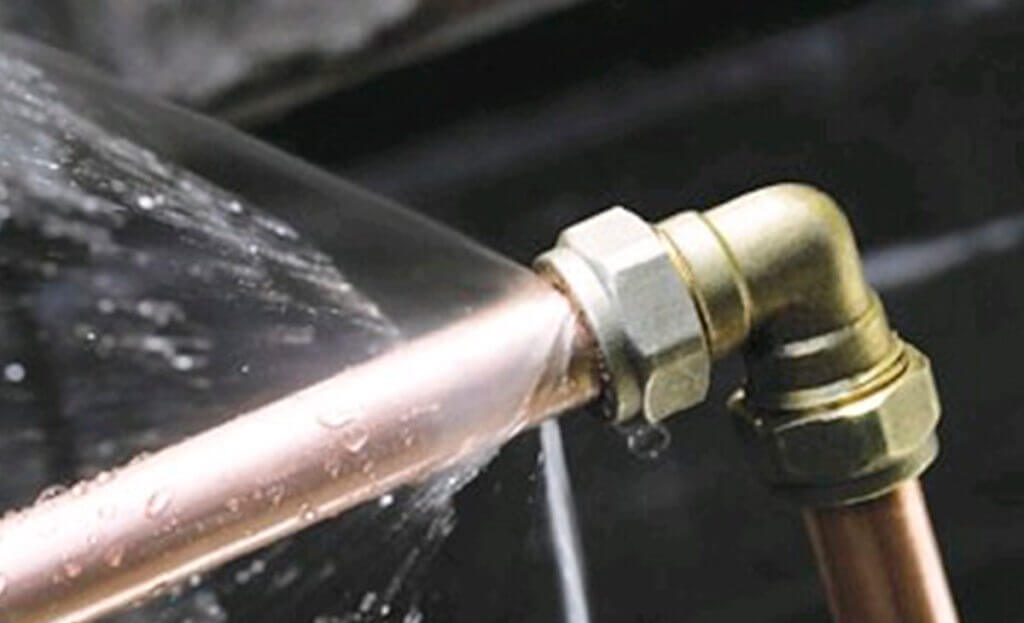 Category 1 – Clean Water
A Category 1 contamination is classified as a situation where water has originated from a relatively clean source such as:
Broken or leaking hot water system

Burst internal pipe

Rain that has entered through an open window
Clean water if not promptly dried has a potential to become contaminated as microorganisms begin to multiply. Resulting from this, if the water is left unattended for over 48 hours, it may generate an odour and develop mould growth.
Category 2 – Grey Water
Grey water contamination is classified as a situation where water has originated from a grey water source. Some examples include:
Leak from a dishwasher or washing machine

Overflow in toilet bowl that does not contain faecal matter

Overflow from a bath, shower or sink

Fish tank leaks

Waterbed leaks or bursts
Grey water generally contains microorganisms that have the potential to be pathogenic. Exposure to a grey water source may possibly cause infection or disease in humans due to the number of microorganisms. If a grey water situation is not rectified promptly, the contamination levels have a potential to increase substantially. If left unattended for a period longer than 48 hours may escalate the contamination to a Category 3 black water situation.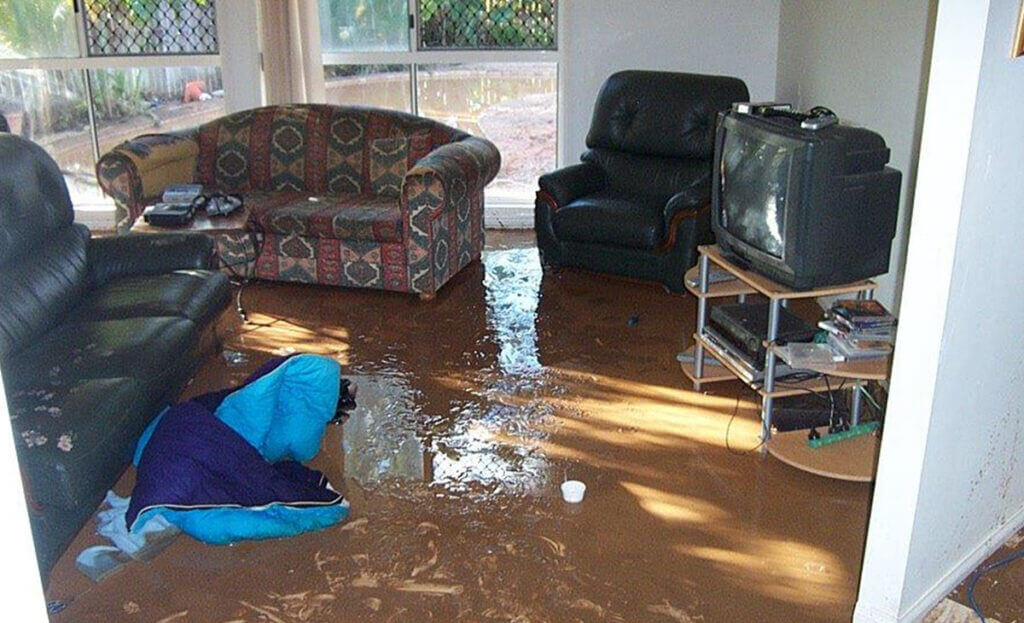 Category 3 – Black Water
Category 3 water damage situations are classified as situations where water has originated from a black water source. Black water poses a very significant threat to human health as it can carry a wide variety of pathogens and allergens. The severity of the health threat depends on the degree and extent of penetration into the building structure. Most common black water contamination includes:
Sewage contamination

Flood waters that have entered into the house from outside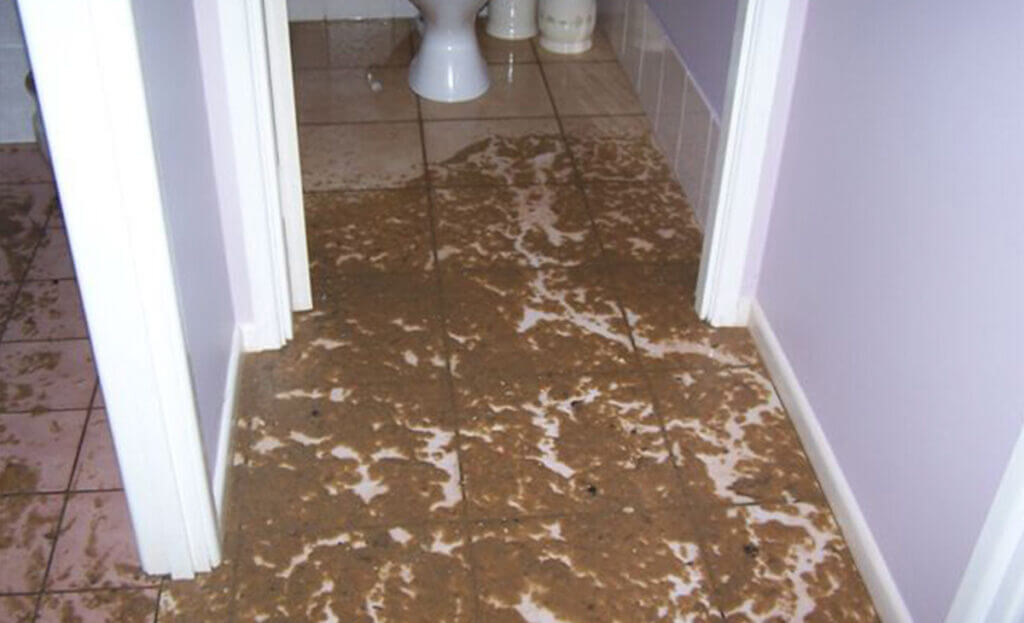 Total decontamination and sanitation is required to ensure the home or office is safe for habitation. Successful cleaning of a property impacted by sewage contamination is only complete once a final lab test results give the all clear. This final clearance testing is performed to guarantee the safety and well being of all persons residing at the property.
If your property has been affected by any water inundation and damage, contact us on 1300 550 960 to have it resolved as soon as possible. The longer it is left unattended, the higher the health risk and the more expensive it becomes to dry, clean and decontaminate your property. 
For more info about Juvenaire's water decontamination service click here